About Graphic Grocery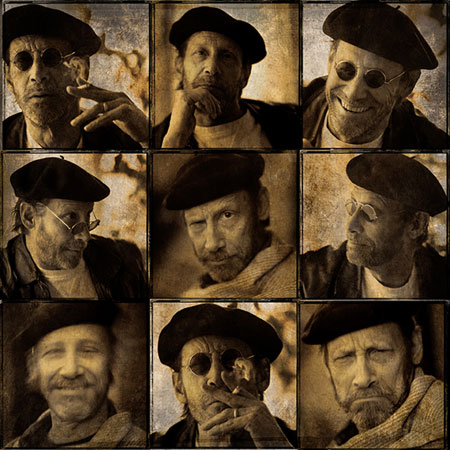 The Graphic Grocery concept fills the need for making quality images available to a wide audience, at a reasonable price point. Selling direct to corporate art buyers, to small business owners, and to homeowners with flair - Graphic Grocery is the answer for corporate or residential art. We are a resource to help make your office or home space look great, within your budget.
Founder Luke LeTourneau draws upon his decades of experience in the art and graphic output trade. Locally and regionally, Luke is remembered for his prior company which he ran for 25 years, Image Point. Graphic Grocery is but one of Luke's companies; the other company is Luke's Lab, which provides output services and custom printing for fine artists and photographers.
Combining Luke's love of art, passion for photography, and experience in technology: the result is Graphic Grocery.
The Paradigm Shift in the Sale of Photographic Art
Article by Luke LeTourneau
Back in the days when optical printing as the primary process for photographic art reproduction, we found not only the image to be an asset but also the process of print making to be an equal part of the value of that image. The reason for this is because each print was hand printed. So, things like color, density, dodging, and burning had to be meticulously repeated each time it was printed. This was difficult to do on limited editions, and doubly hard to repeat it exactly when a reprint was called for. Besides the human factor, many other physical pieces of the process also had an impact, such as changes in the photo chemistry, paper emulsion runs, interpretation of printing instructions.
With the arrival of digital printing we are able to much more easily repeat print after print consistently. The costs are cut dramatically and availability increased, thus lower-cost print on demand is born.
The paradigm shift is this: great art available at a price most people can afford. The photographic image is still the primary asset, but the print process has become a commodity. This can be of great benefit to the artist in that more people who see their work can afford to purchase it, and of course having your work on people's walls is good marketing.
The Graphic Grocery's high-quality processes and materials result in archivability of 100 years for color, longer for black and white photo printing.